Transform live music experience
Our mission is to transform the live music experience through high quality sound and intimate conversations while providing meaningful income with convenience and minimal upfront costs.
What is museLIVE
Here at museLIVE, we're musicians too. We know how much high quality live music matters and we also value musicians' extraordinary efforts that go into putting on a great live show.
museLIVE Provides
High-Quality Online Venue
Deliver your music as you intended through lossless audio. Enjoy intimate concerts and connect with your fanbase at museLIVE. You deserve the best and so do your fans.
Instant Monetization of Live Music
Monetize your live performances. Generate immediate income through tickets and live music sales. museLIVE rewards you from the start.
Only at museLIVE
museLIVE Studio
Perform with pro 16-channel mixing interface with our complimentary software, museLIVE Studio. (Windows/macOS).
Mix and deliver your music professionally.
Download
Intimate Relationships
museLIVE offers a fun way to interact with your audience through a combination of voice and text interactions. Form intimate connections and tell your story.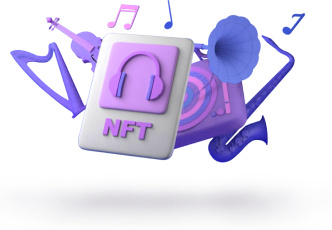 Live Concert NFTs
All performances are effortlessly recorded while you are on stage. Fans can bid on different song NFTs. Create a memory you'll own forever.
Who we are
We are musicians truly caring about Live Music.
Taeho Oh
Built 0 to 1B+ users $3B+ value
Wharton MBA & acoustics engineering
Rio Yeon
Head of Engineering of Syltare (P2E game)
Achieved a top daily NFT volume at Opensea
Leon Lee
Music Director (for 100+ musicians) & Songwriter-Producer
Founder & Chair of Berklee Blockchain Club
FAQs
For Artists
For Audience Members
Must I understand crypto/blockchain to be involved?
No! museLIVE is built first and foremost for musicians, and we provide a seamless end-to-end payment experience that is easy for fans and artists who have no prior background in cryptocurrencies. Having knowledge about crypto could help you understand how we make this work, but it is not necessary for most users.
When will I get paid?
We want to pay artists as soon as possible, and we are striving for End of Day(EOD) of the concert.
Will my copyright be given away?
Nope, NFTs are a snapshot of the performance and will not incur transferring of any copyright. That being said, having the necessary copyright to perform (as with any physical performance) is still required.
Can I perform cover music?
With the necessary licenses, yes! museLIVE is currently working on getting a blanket license so all artists on museLIVE can perform freely. If you already have the necessary licenses to do so, yes as well! Also, we cannot mint NFTs of cover music as it would infringe on the original artist's copyright.🙂